Vassar Institute for the Liberal Arts
Construction Alerts
The entrance from College Ave to Alumnae House is currently closed to accommodate construction activities. The Fulton Ave entrance is available to access the Alumnae House during the construction project. Read more.
Hours of work: 7:30 a.m.–5:00 p.m. on weekdays.
For concerns and inquiries about this project, please contact instituteproject@vassar.edu or call (845) 790-9210.
Project Description | Site Logistics | Sustainability Initiatives | Project Team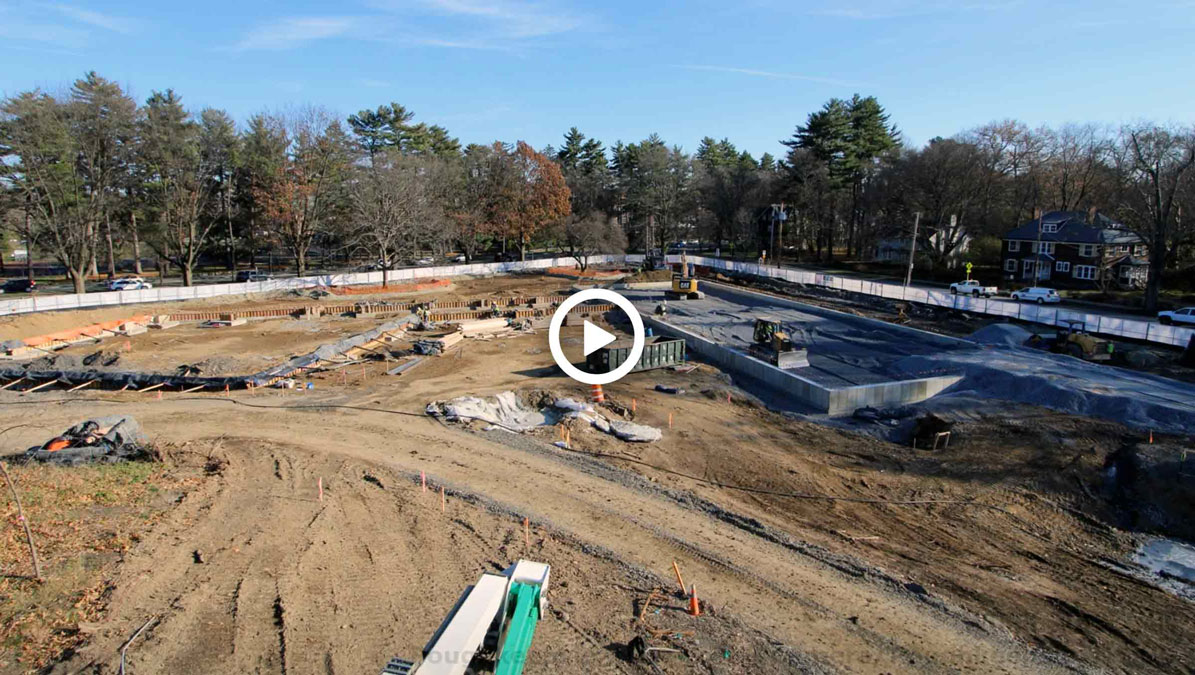 Project Description
Nestled on the south side of the Alumnae House lawn at the campus gateway, Vassar's new Institute for the Liberal Arts will combine conference space with 50 guest rooms and a restaurant.
The design of the building preserves the domestic scale of the surrounding neighborhood by using three discrete elements: a three-story gable roof inn; a two-story Institute with a restaurant below; and a glass lobby to create the notion of a public living room.
The landscape design creates a welcoming approach with fully accessible pathways and highlights native plant species and on-site stormwater filtration.
Site Logistics
Sustainability Initiatives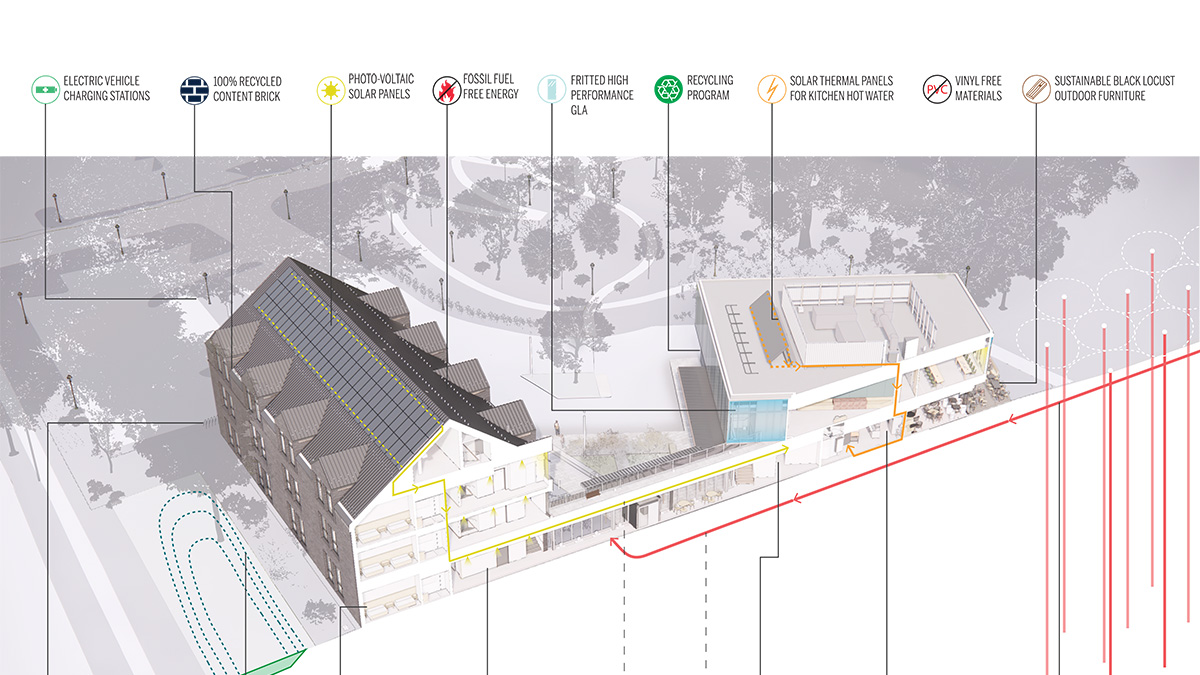 Sustainability initiatives include:
Carbon-neutral building burning no fossil fuels
Geothermal, solar-thermal, solar-photovoltaic, and renewable electricity
Day-lit spaces and LED energy-efficient lighting
Stormwater filtration basins to reduce pollutant runoff
Landscaping and vegetation supports pollinators and stormwater uptake
Innovative approaches such as low-carbon, recycled-contents brick used in construction
Read more on the Sustainability website.
Project Team
Vassar College
Bryan Swarthout, Vice President for Finance and Administration
Marianne H. Begemann, Dean of Strategic Planning and Academic Resources
Maryann Pilon, Senior Project Manager
Construction Manager
Consigli Construction
Scott Cruikshank, Project Executive
Bill Mergl, Senior Project Manager
Steve Rauchendorfer, Project Superintendent
Shannon Cunningham, Assistant Project Manager
Architect
Frederick Fisher and Partners
David Ross, Partner in Charge
Matt Kelley, Partner, Design Lead
Dale Suttle, Project Manager
Christina Kwak, Project Architect
Adelaide Mackintosh, Designer
The Olympia Companies—Hotel & Restaurant
Sara Masterson, President, Hotel Management
Mike Zimmerman, President, Development