Top
Integrating a study abroad experience into your time at Vassar will reap many rewards. The unique opportunity to learn and live abroad will offer access to new classes, the opportunity to gain a new perspective in your field of study, and the chance to develop or master language skills. Students who have returned from abroad report improved self confidence, problem-solving skills, a worldly outlook, and increased cultural competence. Such growth is personally rewarding, but is also valuable to future employers and graduate schools.
Don't have the funds to go abroad? Perhaps you think you cannot afford to miss your science labs or miss a season with your sports team? Think no further! There are many ways to make a study abroad experience happen. Watch this short video, 10 Myths About Study Abroad, to find out more.
Have more questions? Drop-in during our regular virtual advising hours, Monday-Friday from 2:00 pm-4:30 pm, for a visit with our study abroad team.
Roadmap
Why study abroad?
How do I choose my program?
How do I apply?
How do finances work?
Featured Programs
The Virtual fair features a broad range of programs that Vassar students may access. Here we'd like to highlight the Vassar-administered programs. If one of them is a good fit for your learning goals, they offer an excellent opportunity to study abroad and get immersed in a new environment while also maintaining a Vassar cohort and guidance from Vassar faculty. Click on each program to see more information!
Vassar Wesleyan Program in Paris

The Vassar-Wesleyan Program in Paris (VWPP) is located in Reid Hall in the Montparnasse neighborhood. It is based on a comprehensive or whole-life approach to study abroad, and has three goals. It seeks, first, to bring students' command of the French language as close as possible to fluency. It also permits students to study all aspects of French civilization—politics, art, literature, cinema, history—while simultaneously making regular progress towards the completion of their majors. Finally, the program brings students into direct contact with French and European life over an extended period, heightening their awareness and understanding of French society and thought, as well as increasing their understanding of the United States in relation to other countries and cultures. These goals are accomplished by taking courses at Parisian universities, enrolling in Reid Hall seminars, living with local French-speaking hosts, and participating in various cultural activities, volunteer opportunities, and internships.
Vassar Wesleyan Program in Madrid

Vassar-Wesleyan in Madrid offers students the opportunity to advance their education in Spanish universities through a cross-cultural immersion experience. The distinctive emphasis on courses with Spaniards ("direct enrollment" at Universidad Carlos III and Universidad Complutense in Madrid), on-site learning through program excursions, collaboration with Spanish undergraduate monitores, and homestays in central Madrid accelerates language learning, promotes a deeper understanding of Spanish-language and European cultures, and integrates students into Spanish life. The program enables students to explore Spanish university, family, and cultural life from the inside, with generous program subsidies and pointers for cultural activities (theater, music, dance, exhibitions, sports, etc.) and as much or as little structure as students need.
Eastern College Consortium (E.C.Co.) program in Bologna

The academically rigorous Eastern College Consortium (E.C.Co.) program allows students to develop their knowledge of Italian language and culture while exploring the beautiful city of Bologna. Students choose from a wide range of courses in all disciplines at the Università di Bologna—the oldest university in Europe—in addition to a selection of humanities and social science courses in Italian studies arranged by E.C.Co. An extensive program of cultural events, volunteer activities, and short internships is designed to use local resources and thereby enhance students' experiences in the community. And of all American students studying in Bologna, only E.C.Co. students have the privilege of living in the University of Bologna's own "studentati" (dormitories)!
Clifden Irish Teaching Internship Program

Vassar College, in cooperation with the Clifden Community School, offers a one-semester internship in Irish elementary or secondary education. Students are assigned as interns in the school in Clifden, where they teach from Monday through Thursday. They travel to Galway on Friday to attend tutorials on the campus of National University of Ireland Galway (NUIG). These tutorials can be personalized to the chosen interest of the student, while also incorporating the Irish culture in which they are immersed. The combination of student teaching and personalized tutorials while living in a small town on the west coast of Ireland creates a truly unique and immersive learning experience.
Vassar in St. Petersburg

The St. Petersburg program is conducted by Vassar in partnership with the State Hermitage Museum. The program is unique in allowing our students virtually unlimited access to the Hermitage with a collection of art that is rivaled only by such famous sites as the British Museum or the Louvre. Our students are granted equally unrestricted access to the Russian Museum, a treasure-trove of Russian art ranging from medieval icons to the avant-garde and beyond. Classes are held under the tutelage of Hermitage curators, senior associates of the Russian Museum, and Vassar College faculty of the department of Russian Studies. The program offers a once-in-a-lifetime opportunity for those interested in Russian culture and art history.
Vassar London Media and Culture Program

The Vassar London Program balances immersion in a great global city with the security a small program and resident Faculty Director can provide: a sense of community, a source of personal as well as pedagogical support. Students enroll in two courses at Goldsmiths College, University of London, in addition to a seminar taught by the Vassar Faculty Director and an independent project which both incorporate the vibrant culture of London. Students live in the Goldsmiths dormitories and have access to all the benefits of other Goldsmiths students.
Berlin Consortium for German Studies

Spend the spring semester, or better yet, the academic year studying at one of Berlin's top universities, the Freie Universität (FU). Students can explore their academic interests by choosing from a broad range of university courses while solidifying their German skills. The program arranges a variety of exciting excursions and study trips, to help students engage with the vibrant cultural life of Berlin. Additionally, students can choose to participate in an internship or volunteer activity, in order to increase their immersion into the German culture.
Student Testimonials
Why Study Abroad
Favorite Courses
Challenges in Studying Abroad
Highlights of Studying Abroad
Alumnae/i Testimonials
Double major Asian Studies and Psychology
Program Manager, Executive Education Online, Graduate School of Business
CIEE Tokyo, Boston University Internship Program in London
"I learned firsthand from my own study abroad experience that when people are supported and given a chance to explore unfamiliar environments and engage with the communities that live there, this produces incredible opportunities to, not only develop their sense of agency and global citizenship, but to become empowered and inspired to produce reciprocal impact".
Political Science major, Correlate in Philosophy
DIS Copenhagen, Denmark
Programme Officer, Asia Pacific Refugee Rights Network
"While studying abroad, I got to meet with a prosecutor from the International Criminal Tribunal for the Former Yugoslavia. It was the first time I'd spoken with an international lawyer about their work, and it opened my eyes to ways in which I could put my interest in international politics to use. Since graduating from law school, I've lived in the Netherlands, Egypt, Tanzania, the UK, and now Thailand".
Psychology and French double major
Vassar Wesleyan Program in Paris
Investigator at Levy Firestone Muse LLP
"Studying in Paris allowed me to grow comfortable enough with the language to the point where I stopped questioning every French word and utterance that came out of my mouth. This not only led to a significant confidence boost in my ability to flow between American and French cultures, but also made me much more curious as to how the language played into cultures that were not only centered in and about France. Ultimately, that confidence led me to pursue work in the professional field where I could use the language to interact with colleagues and complete projects largely in French."
Economics and Political Science
SOAS, London
Associate at Hanuman Agro Industries Ltd.
"My study abroad was one of the best experiences of my college life. It gave me the chance to take classes Vassar doesn't offer, make friends from all over the world, and live in (and explore) an entirely different setting for a semester. All of these combined, really gave me perspective...something I cherish to this day".
Economics Italian double major: French correlate sequence
Paris Vassar-Wesleyan Program
Bologna E.C.CO
Strategy and Marketing Professional
"JYA was certainly one of the highlights of my undergraduate years. Studying abroad was an exceptional opportunity to boost my language skills but, more importantly, it allowed me to gain a deeper appreciation for foreign cultures by making meaningful connections with people around the globe. My experience inspired me to get an advanced degree in international studies and launch my career in an international organization."
Biology major
DIS Copenhagen
PhD candidate, Cell Biology Duke University
"During my study abroad in Denmark through DIS, I was given the opportunity to do research with an ophthalmologist on the pathological development of age-related macular degeneration. That experience triggered my interest and passion for scientific research. I am currently pursuing a PhD in cell biology".
International Studies
SIT Cameroon
Lady Margaret Hall, Oxford University
Energy Analyst/Consultant, Lyon, France
"I split my junior year abroad between the SIT Cameroon 'Development and Social Change' programme and a semester at Oxford. Both experiences were really formative, but my semester in Cameroon in particular helped lay the foundations for what I do now - I've spent the last ten years living and working in French, and my career has been focused on energy infrastructure and policy planning, mostly in sub-Saharan Africa. I still try to apply the things I learned with SIT in Cameroon to my projects today."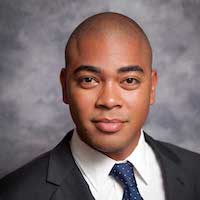 History major
University of Bristol
MBA (Duke University - Fuqua
Associate, BNP Paribas CIB Consulting (New York, NY), School of Business)
"My study abroad experience at the University of Bristol can best be summed up in one word: 'challenge.' Through my study abroad experience, I learned that hard work and humor go a long way in building lasting, life-changing relationships, and that saying 'yes' to a challenge shows us we can achieve far more than we ever thought possible."
International Studies major, Correlate in Hispanic Studies
Vassar Wesleyan Program in Madrid
Master of Public Administration Candidate, The London School of Economics and Political Science
"Being immersed in a foreign culture not only broadened my horizons and fostered self-awareness, but also improved my foreign language skills, cultural competency, and ability to communicate cross-culturally. As a master's candidate at the London School of Economics and Political Science, I use these skills every day while collaborating on research, presentations, and more with classmates and coworkers from around the world."
Film Major
Vassar Wesleyan Program in Paris
Journalist
"Studying in Paris expanded my worldview, which became essential as I pursued a career in journalism. The experience has been a conversation starter in job interviews, and I even moved back to Paris after college."
Environmental Studies
University of Perth, DIS Copenhagen
Project Officer, Sanitation Green Advocacy Ghana
"Study Abroad gave me the chance to broaden my intellectual interests beyond my original academic focus – energy policy and sustainability – by taking classes in Mandarin and conducting historical research on natural disasters in South East Asia. These experiences, coupled with the lifelong friends I made along away, greatly benefited my personal and professional life."
Psychology, Political Science
University College London
Political Researcher and Special Assistant to the UAE Ambassador to the UN
"I had always been enthusiastic about public policy and governance. Prior to my study abroad experience in the UK, my focus had been primarily on US government. My time in the UK provided an opportunity to more closely examine other governments, both in structure and delivery of services. This significantly broadened my scope of interest, which inspired me to me work abroad after Vassar and ultimately find my way to the United Nations."
Economics; Math, French correlate sequence
Internships in Francophone Europe, Paris
Economist/Consultant Deloitte Canada
"My study abroad experience allowed me to sharpen my French to become fully conversational. Today this is helping me pursue consulting engagements with top business clients in francophone Canada which has opened many professional opportunities since I have been able to leverage my linguistic qualifications to distinguish my profile when submitting proposals to do business from global clients."